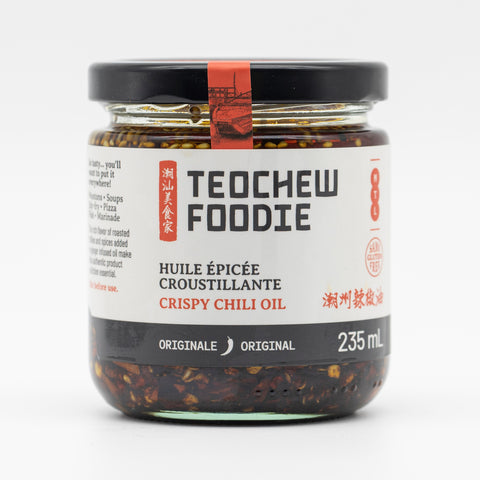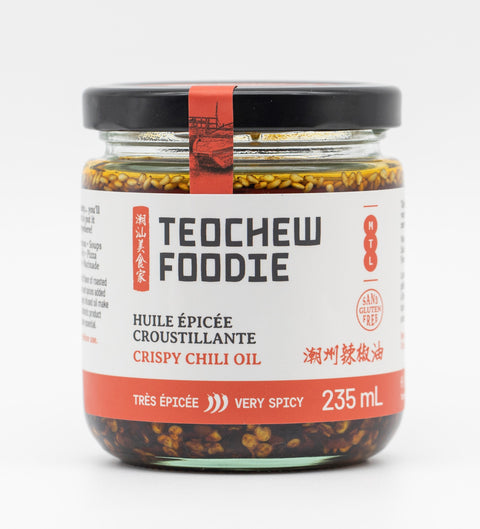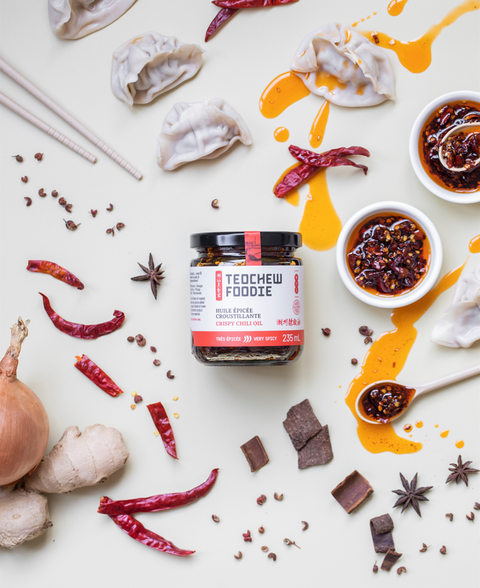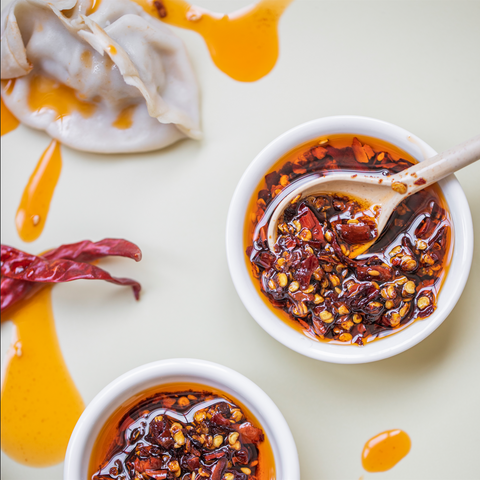 Crispy Chili Oil – Handcrafted and Family-Made, Infused with Ginger, Onions, and Unique Chinese Spices - Rich & Deep Flavor – Quality Ingredients - No MSG, Vegan and Gluten Free
Crispy Chili Oil – Handcrafted and Family-Made, Infused with Ginger, Onions, and Unique Chinese Spices - Rich & Deep Flavor – Quality Ingredients - No MSG, Vegan and Gluten Free
Teochew Foodie Crispy Chili oil, a new favorite condiment!
Enjoy your wontons with our flavourful and spicy homemade chili oil sauce. This sauce is perfect for dipping or spreading on your wontons! 
250ml glass jar in 2 spicy levels (Original and Very Spicy)

For shipping option, add only Crispy Chili Oil to cart and head to checkout.
Contains soja and wheat.
May contain traces of Fish & Seafood (since we use some in other recipes in the kitchen)