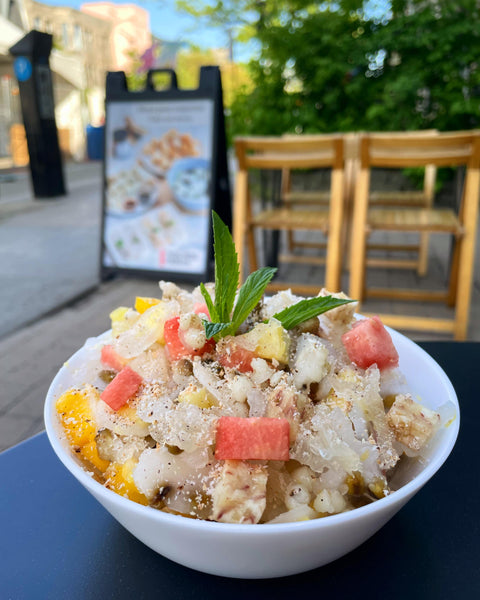 Teochew Fried Ice
Teochew Fried Ice is a special dessert, unlike anything you've tasted before. It's a blend of traditional Teochew flavors, combined with a unique preparation method that results in a dessert that is both refreshing and satisfying. And the best part? It's a healthier option compared to many other desserts, allowing you to indulge without the guilt.
The Teochew Foodie Experience
Delicious high-quality chinese food near you and simple to prepare at home!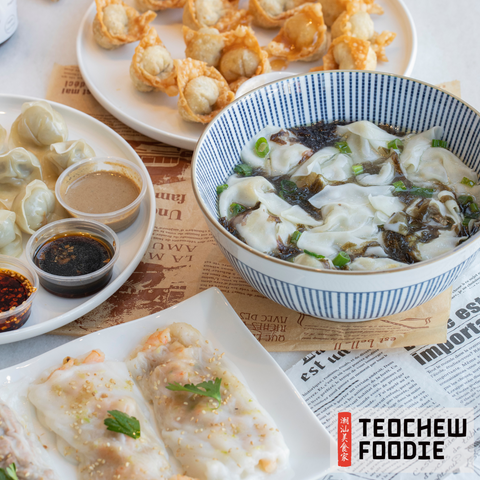 Delicious Chinese Specialties
Wontons, Rice Noodle Rolls, Braised Meats, Dim Sum and more!
Learn in a few minutes!
Youtube videos, PDF Cooking Instructions and Step-by-Step Recipe Ideas
Teochew Foodie Membership
Client Reviews
What our clients say about us

"I have tried almost everything and I loooooooovvve it all! This is hearty, warm and healthy food that I highly recommend."

"One of the most authentic Chinese food place in Canada. The wontons are spectacular. Braised duck is as good as those in China."

Robert (Google Local Guide)
"We tried some frozen wontons and got a bundle of dipping sauces and made everything at home. Super easy and delicious."

"Wonderful food and service. They save me a lot of money so I don't have to order delivery."

Manh T. Nguyen – Fondateur du groupe 'Greater Montreal Asian Foodies'
"BOLD CLAIM COMING: it's probably the best chili oil sauce I've ever had"

Bertrand (Google Local Guide)
"Commande simple et efficace en ligne, ce qui est bien apprécié."

"Delicious dumplings. Their tahini sauce is delicious as well. Don't forget to visit their youtube page for simple to follow wonton soup recipes."

"Their wontons and ricerolls are amazing! ... their homemade chili oil is so flavourful. I cannot recommend this place enough :)"

Rosanna (Google Local Guide)
"J'ai découvert Teochew Foodie il y a quelques jours et je suis déjà conquise ! Leurs wontons faits maison sont délicieux ! Frais et goûteux!"

Melanie (Google Reviewer)
"Yummy food and amazing service! Assortment of frozen prepared foods to make a home, easy and delicious :)"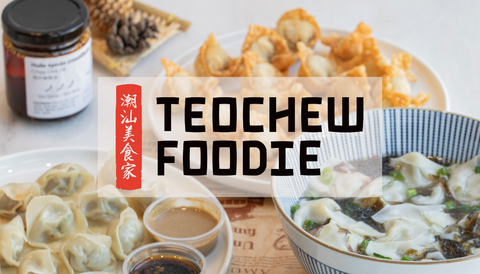 Teochew Foodie Gift Card
Buy a Teochew Foodie gift card and give it to friends and family!