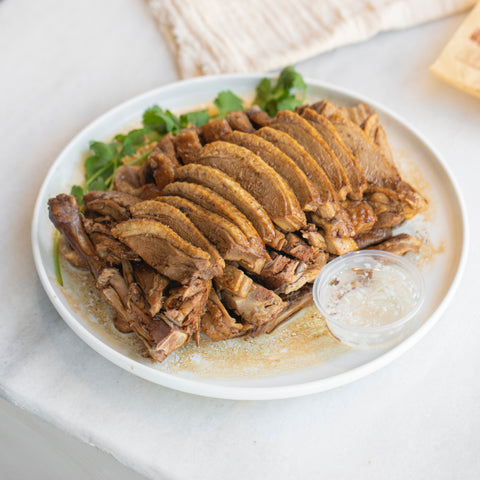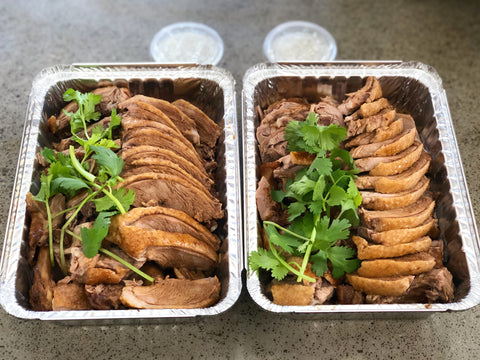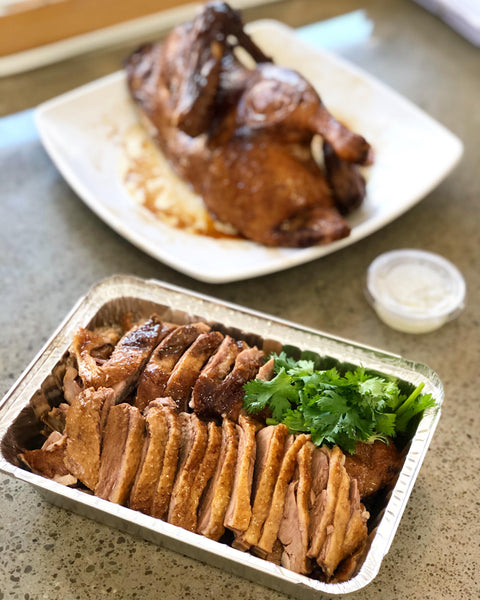 Teochew Foodie
Braised Duck - Half or Whole (Pre-order only)
Braised Duck, Lou Mei style. A delight for the whole family!  Comes with dipping sauce. Please order at least 1 day in advance (before 6 PM).
Lou mei is the Cantonese name given to dishes made by braising in a sauce known as a Master Stock or Lou Sauce.
Lou mei originates in Southern China, is a core part of Teochew and Hokkien cuisine, and is widely available in China and Taiwan with many regional varieties.
Checking local availability